STEEL WOOL & SYNTHETIC Floor Pads and Polishing Discs
JUMBO STEEL WOOL FLOOR PADS
Whether the job calls for stripping a tough, dirty, paste-wax build-up or buffing a beautiful parquet floor to a brilliant luster, or applying a crystallizer, JUMBO Steel Wool Floor Pads are the premium solution for floor maintenance.Thick and fluffy for high absorbency and minimum clogging. The fullness and springiness of these hand wrapped pads, allows it to cut through the grime quicker while providing room within the pad to absorb more of what it cuts as it cleans. Designed to provide maximum surface contact at the optimal angles for a mirror-like reflective finish.JUMBO Floor Pads can be shaken out and used over and over for cleaning, dry scrubbing, polishing or finishing almost any type of floor. And they're reversible for even longer life.
"…If you really want the floor to "POP", use an JUMBO STEEL WOOL PAD
to do the job"
—Floor care professional from California
TEXSTEEL FLOOR PADS
Brilliant for polishing and buffing, the needle-punched construction of the TEXSTEEL Floor Pads makes them ideal for special problems like rough or uneven floors. The pads are tougher, stronger and more compact than any other pad. They won't tear, shred, fray at the edges, and have less tendency to roll or bunch up.Designed for maximum performance. Turn on the floor machine and hundreds of long strands of quality steel wool meet dirt, old or new wax at right angle for maximum efficiency. Radial action expertly cleans, dry scrubs, buffs, wax finishes or polishes floors of every description.Made to do the job right, economically. Priced competitively with ordinary steel wool floor pads, TEXSTEEL Floor Pads outperform and outlast even the so-called "premium" or "heavy duty" pads.
"I can strip thousands of square feet of floor with one TEXSTEEL steel wool pad, before I could only do a couple hundred square feet with one synthetic pad"
—Floor care professional from Arizona
Applications:
Common Grades and Applications:
[ezdiv id="" class="my_apps" style=""]
| GRADE | NAME | USAGE TIPS |
| --- | --- | --- |
| 0000 or 000 | Finest & Very Fine | Buffs wood floors, shellac, lacquer and varnish (use with wax or oil.) |
| 00 | Fine | Smoothes wood floors of stains, heel marks and scratch repair. |
| 0 | Medium-Fine | Cleaning, polishing many surface types and crystallizing marble & polishing granite. |
| 1 | Medium | Cleaning and dry scrubbing many surface types. |
| 2 | Medium-Coarse | Stripping floors for wax or scrubbing rough floors. Crystallizing marble or granite and smoothing out scratches. |
| 3 or 4 | Very Coarse | Removing paint and Varnish; smoothing and buffing rough wood floors. Crystallizing marble or granite and smoothing out scratches. |
| Stainless Steel Wood | Fine, Medium or Coarse | For light colored floors or grout and concrete. Does not bleed. |
[/ezdiv]
Manufactured in diameters ranging from 5″ to 24″
Can be individually poly sealed to keep out moisture and to keep pads clean
They cling easily to the fiber brush on any disc-type floor machine and they're reversible for longer life
Designed and constructed to eliminate scratching -no welds, wire stays or stitches-provides not only the strength necessary to cut through the dirt, but the gentleness to ensure against scratching.
[ezcol_1half]
[ezdiv id="" class="my_desc" style=""]
Why Choose Steel Wood Floor Pads?
Steel wool floor pads possess many features and benefits that make them suitable for use in a wide range of different applications.
Time is Money. Steel wool floor pads are more absorbent, stronger, and more effective at cleaning the grime off floors than synthetic floor pads so the job can be done more efficiently.
When properly used with crystallizers or polishing compounds on marble, granite, travertine and terrazzo floors it is one of the most effective and lowest cost solutions to floor care.
Bargain priced pads are not always better. Synthetics may cost less up front, but it takes several synthetic floor pads to do the job of just ONE Steel Wool floor pad.
The QUALITY of the polishing, crystallizing, or stripping is superior with STEEL WOOL floor pads. Steel Wool pads are made up of thousands of tough steel fibers that provide better contact at the surface at the optimal angle to produce a SMOOTHER FINISH or a MIRROR-LIKE finish that will make your floor POP!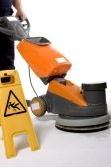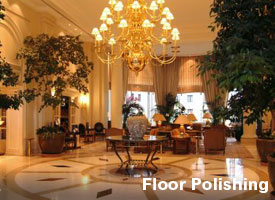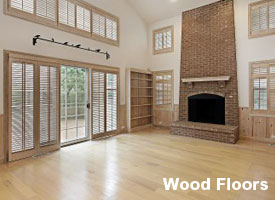 SYNTHETIC Floor Pads and Polishing Discs
STRIPPING PADS
Synthetic Steel Wool Stripping pads are designed to get the surface back to its original condition. They are by nature a heavier denier fiber and may contain a more aggressive grit. Elephant Brand pads are specifically designed with a more open weave to permit the chemical to do its job as it is agitated by the pad. Machine Speed: Up to 350 RPM.
Brown High Performance – Our most aggressive stripping pad.
Emerald High Performance – Cut stripping time significantly.
Ultra-High Performance – Extremely durable for tougher stripping jobs.
Black Stripping – Long lasting heavy duty stripping.
Brown Dry Strip – For fast uniform stripping wet or dry.
BUFFING PADS
For light cleaning and buffing. Elephant Brand Synthetic Steel Wool buffing pads bring out the shine on floors. They are also used for removing light scuff marks and dirt. Machine speed up to 350 RPM.
Red Buff
Red 40
Tan Buff
White Polish
SCRUBBING / CLEANING PADS
Synthetic Steel Wool Pads Scrubbing / Cleaning Pads are used for a range of purposes from light stripping to heavy duty scrubbing.  Choose these pads to remove heavily soiled areas and most scuff marks prior to re-coating. Machine speed up to 350 RPM.
Green Scrubbing/Cleaning
Blue Scrubbing/Cleaning
Red Light Duty Scrubbing/Cleaning
Red 40
POLISHING PADS
Elephant Brand Synthetic Steel Wool polishing pads bring out the shine on floors with conventional speed equipment. They are also used for removing light scuff marks. Machine speed 175 to 350 RPM.
Tan Polish – For dry polishing buffable finishes.
White Polish – For dry polishing or with fine water mist to ensure high gloss.
BURNISHING PADS
Elephant Brand polishing pads bring out the shine on floors with conventional speed equipment. They are also used for removing light scuff marks. Machine speed 175 to 350 RPM.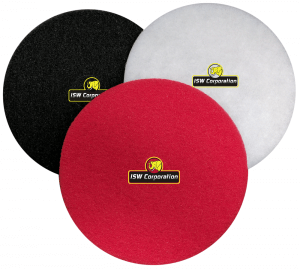 UHS Super White
Blue Ultra
Beige
Aqua Pink Max
Champagne
UHS Tan
Peach
Natural Light
UHS Blue Blend
Aquamarine
Natural Poly
Natural Fiber Hairless
NATURAL HAIR PAD (HOG'S HAIR)
Elephant Brand Hog's Hair pads are commonly used for buffing natural stone floors with polishing powders & compounds to create a natural appearance to a high gloss and sheen.  A process similar to crystallization with steel wool floor pads, but requires more clean up.  Use a 175 rpm weighted floor pad machine.
NATURAL (HOG'S HAIR) & POLY BLEND PAD
Elephant Brand Hog's Hair and Poly blend pad creates a unique floor pad that will create a wet look finish that will not glaze over.   For cleaning, just brush away the dried wax with the die cut center.   Used for stone and marble maintenance
HAIRLESS HAIR BURNISHING PAD
Elephant Brand Hairless Hair Pad provides the same result as a typical hog hair pad, but without the "burnt animal hair" smell when it heats up. The pad is useful for hospitals, nursing homes, outpatient clinics and other facilities that may have occupants nearby during cleaning operations.
ELLY PADS (Bio Degradable)
Elephant Brand ELLY (Bio Degradable) Floor Pads are made with fiber from plants, not oil based materials, and have earned the USDA Biobased Product Certification Label. The fiber used in the pad is produced from Ingeo, a 100 percent plant based pellet. The manufacturing technology reduces carbon emissions by 80 percent vs. oil-based pad manufacturing.