Click here to add your own text
ISW Steel Wool Rolls are made from superior quality raw materials that are specially produced  to create improved fiber strength for demanding applications.
A steel wool roll is a continuous ribbon of steel wool that is approximately ½" thick and 4" wide that is compactly wound onto a 4″ wide cardboard core.
Standard size steel wool rolls are: 250g, 1lb, 5lb and 20lbs.
Available Grades:  #0000, 000, 00, 0, 1, 2, 3 or 4 (see: Grades & Applications)
Available Materials:  Carbon Steel Wool, Stainless Steel Wool and soon Bronze Wool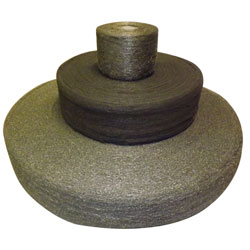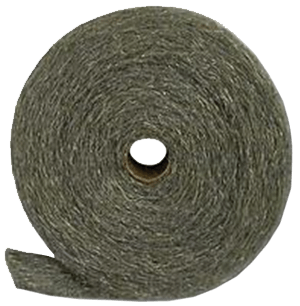 ISW Steel wool hand pads are very handy for many different projects around the house or shop.
Steel wool hand pads are typically packaged 16 pads/bag and 12 bags/case, but for the large user, we can also bulk pack hand pads to 800 pads/case.
Choose from 8 grades of coarseness from FINEST #0000 steel wool to the COARSEST #4 wire wool for the toughest industrial jobs.
Steel wool hand pads are conveniently packaged in color coded bags so you can easily distinguish between the 8 grades.
Other package variations and private labeling also available.
Useful Links:  Article in This Old House