Exhaust, Muffler & Resonator Packing:
ISW offers a wide variety of packing materials to many OEM and aftermarket manufacturers of automotive, motorcycle on/off road muffler manufacturers. Our materials are designed to optimize the performance of the exhaust system for not only useful life, minimizing DB's, but also to give the right tone or sound to enhance the vehicle.
STAINLESS STEEL WOOL:  Bulk Rolls, Texsteel Blankets, Sleeves & Die Cuts
NEEDLED INSULATION INSULATION MAT:  Bulk Rolls, Die Cuts
HIGH TEMP – SS METAL FIBER MAT:  Bulk Rolls, Sleeves, Die Cuts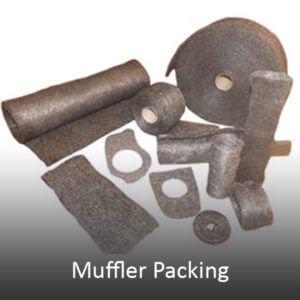 STAINLESS STEEL WOOL
For over 30 years, stainless steel wool has been widely by OEM"s to prevent blow out of fiberglass packing materials and/or to enhance the sound of the exhaust system with a deep exhaust tone. Benefits of stainless steel wool in exhaust systems:
• Highly resilient to turbulent exhaust flows and temperatures to prevent blow out. Excellent thermal resistance up to 850 C or 1550 F.
• Mufflers packed with stainless steel wool will last up to 4 to 5 times longer than by using fiberglass alone.
• By preventing blowout, you can continuously meet DB limits.
• Easy to fabricate and install in exhaust systems.
Custom Shapes:
Custom Texsteel Blanket Rolls or Die Cuts
Custom Tubes / Sleeves made to your desired diameter and length
Bulk Rolls also available in 5, 10 or custom sizes.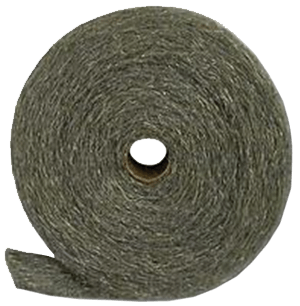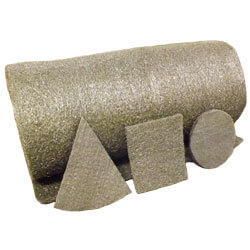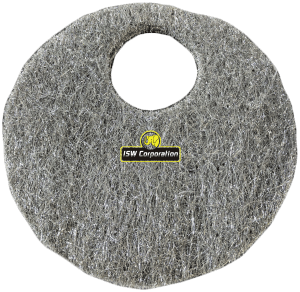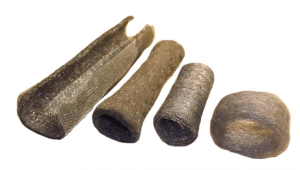 NEEDLED FIBERGLASS OR CERAMIC INSULATION MAT
Our line of Needled Insulation Blankets and die cuts is especially suited for automotive, motorcycle, on & off road exhaust applications. Choose from fiberglass or Ceramic Based material.  To learn more about our line of products see Needle Mat Insulation, click here.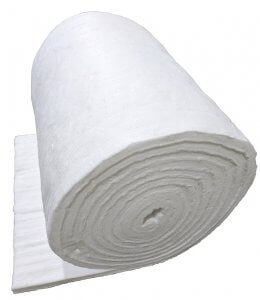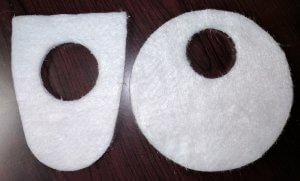 HIGH TEMP – SS METAL FIBER MAT
Made from a special alloy of stainless steel fibers, SS Fiber mat has been engineered for high performance exhaust applications with extreme operating temps and OEM applications for extended useful life.
• Consistent fiber distribution to prevent channeling of exhaust gases
• No loose fibers, shedding or fiber fall out.
• Superior thermal resistance up to 1200 C or 2150 F.
• Superior resistance to oxidation at elevated temperatures and corrosive exhaust gases.
• Ductile, weldable & pleatable – easily fabricated to many shapes and sizes
For more information, click here.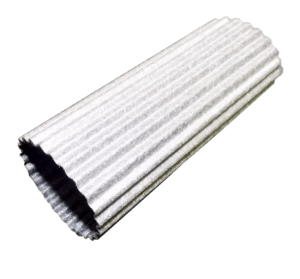 MUFFLER PACKING KITS
ISW manufacturers and distributes muffler repacking kits consisting of stainless steel wool and a high temperature resistant insulation blanket for all 2 and 4 stroke engines:
Automotive
Sport and Touring Motorcycles
Motocross, ATV's & UTV's,
Snowmobiles
Jet skis
Farm and Industrial applications.
Dealer and manufacturer discounts available.
PREMIUM KITS:
MP15 – for mufflers up to 15″ long x 4″ outside diameter
MP19 – for mufflers up to 19″ long x 4″ outside diameter
MPCF4 – for mufflers up to 20″ long and 6″ outside diameter
STANDARD FIBERGLASS KITS:
2 Stroke – 1/2″ Fiberglass Blanket:  15″ x 20″
4 Stroke – 1/2″ Fiberglass Blanket:  20″ x 24″
CERAMIC BLANKET KITS:
2 Stroke – 1/2″ Ceramic Blanket:  15″ x 20″
4 Stroke – 1/2″ Ceramic Blanket:  20″ x 24″